The fan bike with the most impressive console and maintenance free belt drive system. Not cheap, but the name is Airdyne Pro for a reason.
The Pro version is quieter than it's cheaper much respected rival the Assault AirBike Classic. It smooths out a few of the wrinkles the Assault has, but is it worth the extra few hundreds?
Well when you are comparing the Pro to the previous Airdyne models, like the legendary Ad2 to Schwinn Ad6, it certainly improves upon the shortcomings. Belt drives provide a smoother and quieter ride than chain driven systems.
There is no inertia from the point you put your pedal to the metal. When you compare this to the Airbike classic from Assault, it uses a chain, so there are more squeals and jerks as it picks up the slack in every pedal revolution. This is true of previous Airdyne editions.
You probably won't stay too long on the Assault bike (reviewed here) for the noise to really bother you. But when you combine that with the spinning fan, it can get grating after a while, especially when you think of the price you paid for it.
The Airdyne Pro is more expensive but it is a lot more enjoyable to use, the hand grips feel nicer and the seat is miles ahead in comfort and wider than on the airbike classic.
It does not rattle and sway as much and the fan is quieter. Bear in mind no fan will ever be perfectly silent on an air bike. It is the most robust bike to date from Airdyne.
The Airdyne is recommended for injury rehabs, it does not have as much impact as other bikes. Namely because you can go as flat out as you want, but it is also enjoyable with slow paced workouts. It can coast at slower steady state cardio without a fuss, and doesn't demand you to keep pushing at a maniacal speed to keep the fan wheel turning.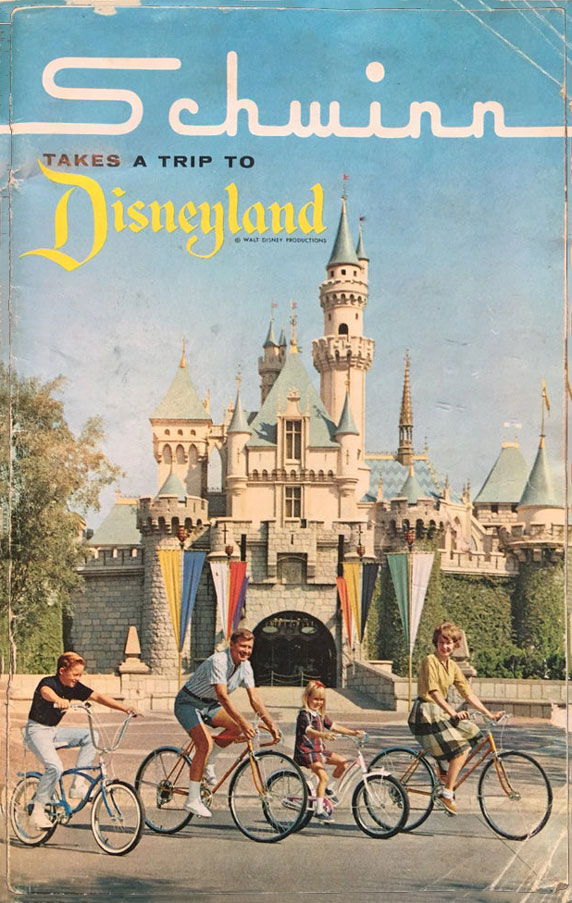 Installation
You have to line up the flat spot on the bike with the spot on the arms. Don't force it. Go to Youtube and watch an installation video before attempting to attach them.
More Power Where It's Needed
Featuring a single belt drive system the power is immediately fed to the fan. On chain systems the power has to transfer to 2 systems, meaning more energy is needed to get it moving and initially there will be a lag.
On this bike your output goes straight into the workout, meaning you can accurately track your power, distance, wattage and you won't waste any energy.
The large 26 blade fan ensures resistance is unlimited and challenging. Resistance will feel lighter on bikes that have smaller fan wheels. It isn't scientifically possible to produce the same output and achieve smooth resistance.
Like budget stair climber hybrids and spin bikes once you floor it your body picks up the vibrations and strain. Inferiorly made products have to compromise on parts and these are not good for the joints. The end game is fitness, not knee surgery.
Suitable For Beginners & Advanced Users
As there is no minimum or maximum resistance settings on this Schwinn air bike, beginners will feel equally at home on it, and someone who has never been to a Crossfit class will be able to use it with no prior instruction.
Some air bikes demand you to be physically fit, or at least be able to get up to sprint pace, but this bike is equally at home in slow mode, ready to step in animal mode when you are ready.
This bike is also great for over forties + fifties fitness, many positive online reviews from this bike are from people over the age of 60.
What Set The Airdyne Pro Apart From Other Cardio Machines?
The footprint on this stationary bike is a lot smaller than you will find on a treadmill, cardiostride or elliptical trainer. It measures 42 inches long x 20 inches wide and height measures 52 inches. Keep 24 inches free all around the machine to avoid any impacts.
It also weighs 117 pounds and with a max weight capacity of 350 pounds it won't fall over in a hurry. The extra weight is a good thing as it keeps the bike stable. If you have a wonky floor you can adjust its four contact bases to level the bike.
One 350 pound 6ft 5 owner stated the bike was extremely stable and he had no problems being so tall operating the bike.
It has multi position hand grips which are essential if you want your spouse or fellow family members to use the machine in comfort. Unless you are all the same size (a family of hobbits?) the seat and grips can be positioned to give you the ideal workout.
The frame has a 10 year warranty and is double coated with rust and scratch -resistant paint. It is also resistant to sweat and moisture which means after 10 years sweating away in your workout dungeon the machine will still shine and look great.
The seat post and slider are adorned with stylish chrome.
If you fancy a little spin workout you can rest your footsteps on the front pegs and let your arms haul you through the upper body work.
The seat is the most comfortable on the market for this price range, it features a longitudinal groove which helps blood to flow through your buttocks- no more aching sweaty butt!
This upright bike is uniquely biomechanically positioned to take the stress of your knees by keeping them in a natural plane. There is nothing worse than being afraid to put the power down because you know your knees will suffer in the forthcoming days.
Not so with the PRO, it has been designed with the rehabbing athlete as well as advanced performance.
You also don't need a power cord as the console also run on batteries. power is also an option. The seat is super comfortable so if you like longer state cardio sessions (you don't need to high rev all the time), you can forgo any bum rash. The option is there to remove the seat if you prefer another.
Longevity and comfort are enhanced with sealed cartridge bearings.
The ad pro works both the arms and legs to provide a great workout, full body inclusive.
Wireless heart rate monitoring is also included courtesy of a chest strap for those who want accurate bpm stats.
Is A Fan Bike The Same As A Spin Bike?
A fan bike differentiates itself from a spin bike in that it is powered by wind resistance. The front heavy flywheel has a large fan which spins faster the harder you push it.
One of the biggest differences is that a fan bike has upright arms which a spin bike obviously doesn't. Spin bikes are the indoor version of a cyclists road bike, if you like clocking up loads of miles in the outdoors, a spin bike is the closest thing you can get to it indoors.
A fan bike engages the upper body with the arms, it can even be powered by the arms without the use of the pedals. Fan bikes are for conditioning and general aerobic all body fitness. Spin bikes only work the lower body.
Working Through The Winter Blues
Creating your own exercise room is one way to beat cold weather and traffic. If you have created your cardio dungeon and plan to go flat out on your Airdyne to beat off frostbite be prepared to get chilly. Once you are up to speed the 26 blade fan kicks back quite a breeze.
Ideal in the summer, not so ideal in East coast winters. Unless you have a heated, well insulated room. This is where the air diverter option comes in real handy.
Generations of Schwinn Airdyne Owners Testify To It's Longevity
Once you have a Schwinn bike you are going to have it for years. If you like quality and longevity from your purchases you will hold onto this with ease. One lady in Amazon's reviews upgraded to the Airdyne Pro after having her original Airdyne for 30 years. She is now 60 and expects the Pro to last her another 30 years.
Other forms are cardio available at this price in the luxury and performance end of the market include treadmills and rowers like the Concept2. Concept make amazing machines but they work the lower body a lot more and if you have lower back problems a rower can be quite taxing on it.
Treadmill cushioning has advanced over the years especially on higher end products- its whats sets them apart from the cheaper brands. Running always will have a higher impact on the body, so if you need to protect your joints, an exercise bike or elliptical will do a better job.
Longevity has never been an issue with Schwinn products. With the pro they have advanced in the fields of noise reduction, workout resistance and made an extremely comfortable seat, which if you are going to be on the bike for long sessions is an absolute must.
This is a serious bike for home gym fitness and luxurious comfort.
The Assault Airbike is let down majorly by this so you will be rushing back to the shop to get a gel seat cover if you purchased the Assault fitness bike.