Looking to add a set of dumbbells to your home gym or for your new strength training program - but you don't have a lot of space for a complete set? You might want to consider Bowflex Selecttech 552 adjustable dumbbells.
With this set, you'll have a full range of weight options - from 5 pounds to 52.5 pounds with the turn of a dial, in each hand.
Weight changing dumbbells are not unique but with these you'll be able to do a wide range of lifts, adjusting the weights accordingly for each exercise, in a matter of seconds.
No, it's not the exact same experience as using a set of fixed weights, or hex dumbbells like the ones you find in most gyms. But with so many variations available, you'll have a full range of possibilities. And this is what helps make this set suitable for anyone.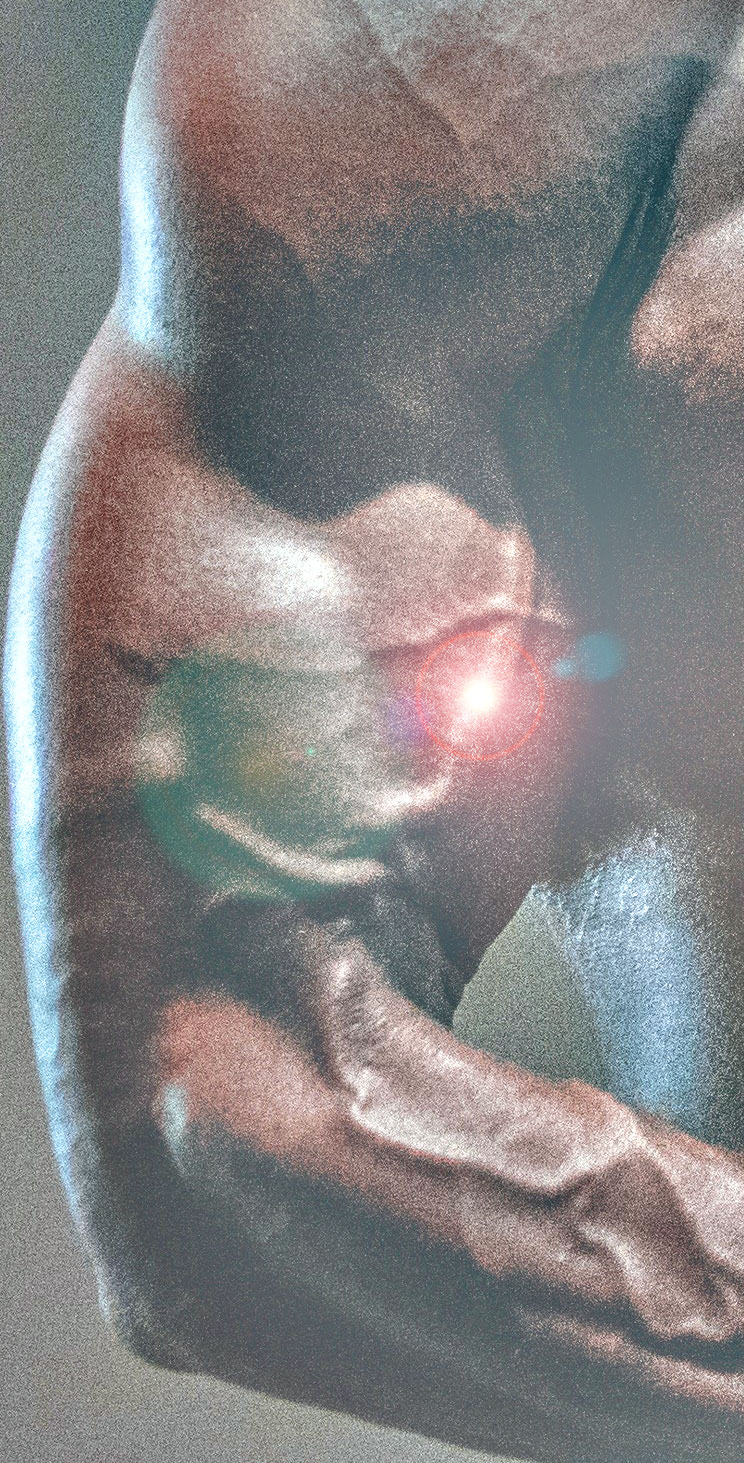 Although they function like any set of weights, a selecttech dumbbell feels a little differently in your hand than fixed weights do. That's why it can take a couple of workouts to get comfortable with them.
It's much the same as adding a new piece of equipment to your home gym - or your kitchen - for that matter. It takes a few uses to start to feel comfortable and get to know how each adjusts.
Bowflex Brand Ingenuity
Bowflex is one of the biggest and best-known brands in the industry. You may know them for their bestseller home gyms like The Blaze, or The Ultimate 2. So it's no surprise that these are also runaway bestsellers in their category.
What Bowflex has done with the 552 design is they've made the process of using dumbbells at different weight levels much easier with their unique dial-a-weight system adjustments.
How to change the weight on bowflex dumbbells
To change what you're about to lift, simply place each dumbbell in the provided cradle base. This base helps keep the weights in the right order, so there's no fumbling around trying to arrange different plates in the handle.
It's a good idea to pay attention to the arrangement since it's possible to locate weight plates in the wrong spot, causing a temporary malfunction.
Once the weights are aligned properly, it only takes seconds to make a change. Carefully turn the dial on both ends of the shaft to your desired weight. You'll hear it click into place.
Then simply lift each dumbbell out of the cradle and - you're good to go. Any of the plates not selected for your chosen setting, remain in the cradle.
Bowflex has made it convenient to use adjustable weight dumbbells. Before this design came along, you were limited to using a screw on or pin method to manually add or remove weight plates yourself. It worked, but took time to do.
But it's time most of us don't have anymore. It's important to have the setting exactly right, or it won't adjust properly. After a few tries, you'll get the hang of it.
Lightning Fast Weight Changes
From that moment on, it becomes super-easy to adjust these changeable dumbbells to the weight preference you desire. It literally takes just a matter of seconds to change the weight - so changing up sets and routines is a no-brainer.
552 = Adjustability Refined
While the idea of adjustable dumbbells have been around for decades, Ironmaster & PowerBlock have been making them since the 80s - Bowflex has taken it to a new level here. They've made it faster and easier to use multiple weight loads as part of your workout without needing to strip off collars or add/remove weight plates.
Easy to use and compact to store, a full set of Selecttech 552's won't take up all your gym space. You'll no longer need a full rack. You have room for your rower, or treadmill still.
What's In The Box?
Included are two dumbbell bars, two perfectly-formed cradle bases, plus weight plates ranging from 5 to 52.5 pounds per dumbbell. You can adjust these weights in increments of 2.5 pounds - for the first 25 pounds per side.
After that, only 5 pound adjustments are available up to the limit. There's also a two-year warranty included, workout DVD and printed user's manual.
Each dumbbell comes with its own base - an important part of this system - since you set the weights in the cradle base to adjust it to your preferences. These bases also make it easy to store your weights when not in use, minimizing the footprint they occupy.
Selecttech 552 Dumbbells Are Versatile and Functional
If you want the most versatility out of a weight set, the opportunity to make small changes in increments is important. For beginners, if you try to increase your weight capacity too much at any one time, you'll likely struggle.
Slow steady progression is the best and safest way to build your strength.
With the Selecttech 552 model, there are 15 different weight settings in all. These settings include: 5, 7.5, 10, 12.5, 15, 17.5, 20, 22.5, 25, 30, 35, 40, 45, 50 and 52.5 pounds per dumbbell.
These adjustable dumbbells replace 15 sets of fixed weight dumbbells. 15 sets of weights that can be quickly changed. Brilliant for bicep and tricep dropset workouts for example.
There's no question about it - this is a handy set of weights for most beginners to intermediate lifters (both male and female) to have. But there is one slight downside that applies to the more serious weightlifters only - those who have been lifting or are planning to do so for some time to come.
Once you max out at the top weight capacity - you'll need another set because you can't expand beyond the maximum weight of 52.5 pounds per side. For a small percentage of people considering this set, that can be an issue.
For most home gyms, the select Tech 552 dumbbell set will be ideal. But for those who want to expand beyond its capacity, you might want to upgrade to the next level and get a heavier full dumbbell set the 1090s will be more ideal.
It's the exact same system but the weight plates range from 10 to 90 pounds. So there's a much higher capacity and larger incremental gains for long term weightlifters who want to continue to push themselves.
Who Needs A Set of 552's The Most?
If your home gym is confined to a small room in your house, or you live in a smaller condo apartment, or loft, the Bowflex adjustable dumbbells could be the ideal solution.
Anyone from beginner to experienced levels can benefit from this compact set of adjustable weights. But if you're somewhat of an experienced weightlifter at the upper end of the scale in terms of the weight you like to lift, you might want something else - like this set instead.
You may find that these weights are best suited to someone lifting 25 pounds or more on each dumbbell. This is due to the slightly awkward feeling you get at the lower weight levels (due to the size of the bar itself).
At the low end of the scale, the handle seems large and somewhat unwieldy at first, compared to a fixed weight dumbbell. But once you've used it a few times, it becomes much less of an issue - at least it did for me.
Buy Them Online With Free Shipping
If you don't see these in your local store you can purchase on Amazon and they may even offer free shipping. The used and refurbished retail value of these can be close to full price so there is no point buying pre-owned.
What We Like Most
Compact weight set. It's a huge space saver when compared to a full set of individual weights. Very little space is required to store. Compared to a full set of dumbbells the space required is far less with Bowflex.
Fast, easy weight adjustment. No messing around with threaded-on fittings or trying to align pins just right. Simply turn and go.
User-friendly ergonomic design. Although these weights have a different look and feel to them - the comfortable, contoured rubber handle makes it easy for you to get those reps in.
Precise fine-tuning. With 2.5 pound increments (up to the first 25 pounds) it's easy to add weight without overdoing it. Smooth and easy transitioning between weight settings makes this set a pleasure to use.
Money-back guarantee. This plus the two-year warranty means you can buy these dumbbells with confidence.
dumbbells.
Budget-friendly pricing. Much more affordable than buying a set of individual weights.
Sturdy, solid weights. Quality is built-in. They are solidly-made and engineered.
Versatile. Provides a complete workout without the need for extra equipment.
Easy to pack up and relocate. An excellent if you move around fairly frequently. It's a lot less work than moving a complete set of dumbbells every time you change houses.
Work well as a weight set. Once you get used to this system - it works well every time. And you can grow with it - up to 52.5 lbs per side.
Durable. Many buyers report having had their 552's for multiple years - without any problems.
Positive online reviews from verified owners - these are no gimmicks
Good range. With lots of weight variations, there are plenty of exercises you can do with these.
Quality users manual. Clear directions, sound instruction and important safety tips are provided.
Improvements Needed
Plastic parts. Some fear the set won't hold up long term, despite the general feeling from past buyers that when treated with care - your Bowflex 552 dumbbells should last a number of years.
Longer handle. To make these Bowflex weights capable of handling such a wide variety of plates, the handle is much longer than it would be with fixed weights. For some routines, a slight alteration in movement is required. If you've never used dumbbells before, this probably won't bother you.
Limited weight capacity. Although 15 different weight settings are available, the 552 system taps out at 52.5 pounds per side.
Will Owning A Set Of Selecttech 552 Dumbbells Make Life Any Easier?
If you are a veteran used to grabbing fixed weight dumbbells from the rack, the longer handle in these may supercharge your anger emotions. But then again if you like to change things up, like adding a fat bar grip on your dumbell say for example from time to time, it shouldn't bother you.
Are these dumbbells worth it? There's no question, Bowflex Selecttech adjustable dumbbells are versatile. They offer good value for money and will also minimize your start up costs if you need to add some weight quickly to your home workout equipment roster without paying for a lot of individual stock.
Bowflex also make quality equipment and are a trustworthy brand. These babies have amazing owner reviews.
You would expect to pay a lot more for a range of free weights this varied. But you can get it all in one compact package. It's small enough to be set up in any room in your home without being obtrusive. And with such a low profile and tiny footprint, storage is easy an any size of room.