To some people inversion tables are a joke. To others they are the best thing since sliced bread. For anyone who needs release from back and neck pain the basic model ITX9600 and Deluxe ITX9900 from Innova have exceptionally high praise by huge numbers of people who have bought them.
Trips To The Back Clinic Getting You Down?
They also cost a lot less than repeated runs to the physio or chiropractor, and are a lot safer than pain meds. Saying that anyone with glaucoma or retinal detachment are at a severe risk from using them as blood pressure increases significantly when you hang upside down.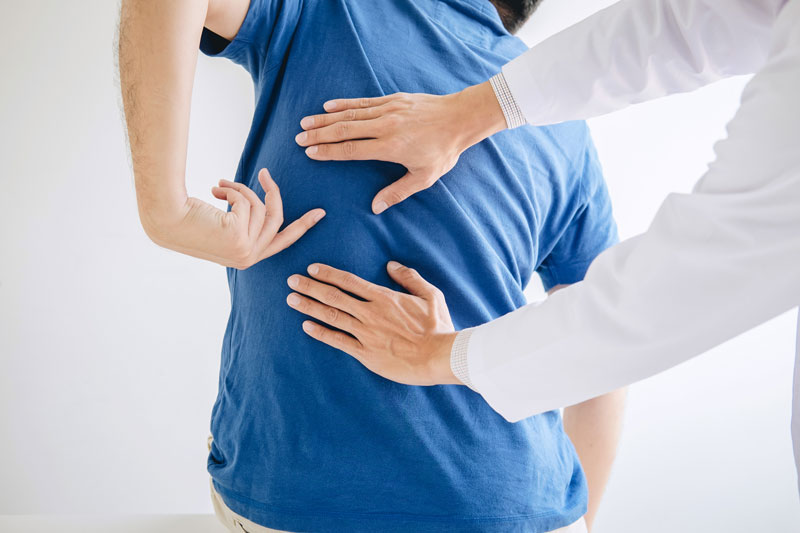 Hanging upside down by the ankles slows down your heart beat and raises your blood pressure, so naturally anyone who is already affected by cardiovascular disease or hypertension or similar issues should avoid inversion tables. If you are on medicine to thin your blood they are also unsafe. If you have recently had surgery or suspect you have a hernia an inversion table is a no-no.
Using inversion tables are not as dangerous in theory as using a rack or gravity boots as you start upright and can gradually lower yourself backwards without completely getting into a 180 degree angle.
Starting with slight declines is a lot safer than literally diving headfirst into the most extreme angle.
Many health insurance policies cover the cost of inversion tables. If not they are not that expensive, high quality models costing as little as $200.
Benefits of Inversion Tables
The principle goal of inversion tables is to elongate the spine. Depending on what is causing your back pain lying upside down and letting gravity stretch your spine can have therapeutic effects, in the form of pain relief. Back pain plagues everyone at some point in time, hanging upside down can relieve the pressure.
Inversion tables can be fun to try but for many people with serious spinal problems, osteoporosis, arthritis, scoliosis, should seek medical advice before using them. People with general back pain can benefit from the spinal decompression offered by these tables.
They help take pressure off the lower back as gravity provides the traction needed to decompress the spinal discs and nerves that run between the vertebrae.
For less serious back injuries they are good for alleviating muscle tension. I suffer from lower back pain especially if I sit for long periods. I always notice the muscles on my lower back become very tense and stiffen up when my back is sore.
Inversion tables can relieve this and they can also help with muscular spasms. One of the brands the FDA has approved for back pain relief is Teeter.
The FDA has cleared it for this and also for treatment of stenosis (curvature of spine), herniated discs, muscle tightness, sciatica, degenerative disc disease, facet syndrome and spinal degenerative joint disease.
Read our Teeter Ep-560 review here.
Who Can This Inversion Table Assist?
These models can accomodate people between 4 ft 10 in to 6 ft 6 in. The max user weight for safety is 300 pounds. The frame is constructed from heavy duty steel and to offset the toughness of the steel the ankle supports are wrapped with heavy foam, as is the backrest.
The headrest and ankle supports are adjustable so if you are between the acceptable height range you will be able to fine-tune everything until you find your centre of gravity.
How They Work
By sitting upright on the backrest and strapping in your feet to the foam ankle holders you can slowly and safely tilt yourself downward on the table. This decompresses the spine which can create some space between the discs and nerves, which can in theory relieve some of the pressure and pain.
You should not tilt your body back too far when you are first getting used to being upside down. Progress slowly and only do it for a few minutes at a time in the lowest setting until your body adapts to it.
Is It Safe?
Apart from the dangers imposed by hanging upside down if you have any of the underlying health conditions mentioned above, are you actually safe using this chair?
Innova have developed what they call a True Balance System which has been designed with a 6 angle pin system. This allows anyone using the table to reach their centre of gravity, which is unique to everyone, given height mass and weight proportions.
You can place the ankle holders to the front or rear of the pads to get the most comfortable fit.
The height of the chair, and the headrests and foot holders can be adjusted individually so you find the perfect balance. You lower yourself downwards, by placing your hands over your head and leaning back as you lie on the chair.
Grab the handles to go past the horizontal position. You do not have to dismount or unstrap and get off to decrease the angle.
Start by lowering yourself to 15 degrees, over time and through multiple sessions you can lower to the next point 30 degrees and keep going to the maximum setting of 85 degrees.
To return to the upright position put your hands on the inner sides of the handles and continuously pull yourself back up. Bending your knees helps with the centre of gravity.
Let the blood return to your head slowly as you are approaching the upright position. Don't be afraid to stay in this position for a little while if you feel a bit woozy. Let the blood travel back around your body.
You can adjust the ankle holders whilst practically standing up when you are backing onto the machine. You don't have to stoop and hunch forward like you do on cheaper machines as the ankle holder has an extendable adjustment bar on the deluxe 9900 model.
The deluxe model also has an air lumbar support that provides extra comfort for your lower back.
Why Are Customers Some Happy With Their Innova Inversion Table?
One customer with an anterior cervical discectomy and fusion and degenerative arthritis in the neck had tried facet and epidural injections, to deal with the pain and was on a high dose of pain meds but nothing worked.
After purchasing the table the customer was able to stop taking Ibuprofen, their neck and back pain had dramatically improved, the feeling of numbness they developed in their left arm had gone, and their sciatic nerve was no longer causing extreme pain and stopping them getting a good nights sleep.
Common themes that come up with customers are
headrest and footpads are well padded and comfortable
comfortable to use without footwear
very robust table
ankle holders are extremely secure
don't need to wear a belt or strap around the waist
moves slowly up and down – don't need tremendous force to pull yourself back up
doesn't take up a lot of space
Is It Worth The Investment?
Given the sheer volume of success stories the Innova inversion brand has won a lot of fans. The base model is extremely cheap, but it lacks the extendable ankle handle adjustment, which lets face it is needed if you have extreme lower back pain.
Unless you have someone to adjust it for you, the last thing you want to do is compress your spine again, after you have decompressed it lying on the table, by hunching forwards to release the ankle system when it's time to get off.
The cost of the deluxe model far outweighs the price of dealing with back pain, and due to the amount of people who vouch for this chair, it's a small price to pay for the relief of back, knee and neck pain.