If space is not a luxury you possess and you still want to fit in a good cardio workout in your home or small apartment, then you need a machine that fits, or folds away so it won't take up half your living quarters. Compact ellipticals are ideal for small spaces but what do you buy if you have never bought one before?
In this article you'll find out the best portable choices for your budget, starting with those at the low-end, right through to higher priced models. You'll be able to pick the perfect machine that matches what you want to spend.
Can Small Footprint Ellipticals Get In A LARGE Workout?
They certainly can. Ellipticals incorporate a full body workout as they combine your upper body as well as the lower. You can actually burn twice as much calories on an elliptical than running on a treadmill for the same length of time. They are also kinder on the joints than treadmills or outdoor running.
You can also increase the resistance and inline on good elliptical trainers as this will challenge both your strength and stamina. The footprint of an elliptical refers to its actual dimensions. Ellipticals to begin with already take up less room than treadmills. On a treadmill you need a bit more room, ala the running deck as if the pace gets too much or if you suddenly cramp up you need a little more space to avoid falling off the machine.
As you stand vertically on an elliptical you are already saving space as compared to a treadmill. Space saving, compact (also known as mini ellipticals) and folding ellipticals take up less space than full size machines.
So how small is small? At the mid- to top end price budget the gym quality Bowflex M3-M8 range measures approx 49″ L x 26″ W x 64.7″ H (124.5 x 66 x 164.3 cm). That is not going to cut a huge dent in your available living space.
At the budget end the Stamina InMotion compact strider measures only a minuscule two feet wide and you can pick it up for less than $100. A seriously small inexpensive exercise machine.
Our Best Buy Budget Elliptical For Small Spaces
If you want the best space saving elliptical machine with handles look away now or your eyes will burn. You wanted budget, so you've got budget. Budget usually sacrifices quality and with this Stamina In Motion Elliptical E1000, there is a bit of a compromise on the design feature – it has no handles!
But, and it's a big BUT, (not mentioning no one's posterior) it is extremely sturdy, you can easily lug it all around your home or apartment if you can lift 10kg off the floor. Want to use it in the bedroom or laundry room (may be a bit of a stretch in your small apartment), or while you are watching Friends reruns in your living room, it's a cinch, just grab and go.
Its more of a mini-stepper to be truthful and can easily be tucked under your desk if you spend a lot of time working on a computer.
Available in classic black, green or insane orange this is one of the highest rated budget ellipticals on the market. Screw all the hype surrounding the best deals 'out there' and just look at all the positive reviews this machine gets online (where it is a best seller in its class) & the manufacturers website.
What Is Wrong with It?
It is noisy, it can squeak. Is it going to last forever? No. Will it last 12-24 months? Probably unless you throw it across the floor when you are finished with it (if so you may have to spend ten times in much in yearly therapy as the machine costed).
The motion is not going to be gym quality or as smooth as a professional machine naturally. This small elliptical machine also has a short stride length and restricted motion range so if you are on the taller side, stay away.
Has no handles so you can't get an upper body workout in as well, nor will you have the same stability as you will get on a machine with handles. Stamina In Motion do make an attempt to target the upper body by adding resistance bands to this compact strider, which is a bit of a throwaway design idea, but its an option if you want cheap, and don't want to curl dumbbells at the same time as using the E1000.
If you like the size of this mini stepper but want something with a little more finesse there is a nicer slightly more expensive alternative called the Cubii Jr and the Cubii Pro. It has smoother pedal action and looks a lot classier.
BEST LOW PRICE SMALL ELLIPTICAL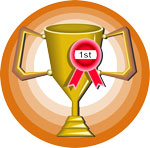 Compact Size & High Customer Satisfaction Rate Make The Stamina InMotion Our Best Low Price Small Elliptical
Its as small as small can possibly be for an elliptical, measuring a spritely 24 x 17.5 inches. Very easy on the pocket, perfect for your first dip into the exercise machine market. It also displays your stats, albeit on a very basic screen. It has adjustable foot pedals and you can challenge yourself by dialling up the tension to increase the workout resistance.
Thousands of reviewers who have ACTUALLY INVESTED in the E1000 have received it warmly. At under 100 bucks it can't be bad to that.
It weighs 24lbs- so while you may not want to carry it about all day long, it is a lot lighter naturally and easier to store than a full size elliptical. Can be used standing up or sitting down or at work via your stand-up desk.
Works in forward or reverse, so you can focus on quads or put more emphasis on hamstrings and glutes.
Can take it to work and keep active whilst sitting down!
Got a Back injury? Use This Compact Elliptical To Get Some Cardio
Great for gamers – office workers and sofa loungers
Don't let a back strain hamper your fitness. If you finally thought you were getting somewhere with your fitness and you tweaked your back, not to worry. Have a sit-down workout on this compact elliptical machine, and you'll realize how versatile it is.
This is one of those machines that won't always be your first go to preference, but when you are catching up on computer work or enjoying some tv time you have no more excuses for not having time to get some training in.
The hardest part of exercise is building it into a habit, so why not incorporate it into your leisure or work schedule? There is strong scientific behavioral evidence that suggests making exercise more social helps you to make it a regular occurrence. We are often more social and relaxed at home. Plus the excuse of having to leave the house and weave through rush hour traffic after an unforgiving day is no longer valid.
The Bowflex M5 Ticks All Boxes The In Mid-Price Range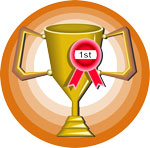 Priced over $1000 usually the M5 is the bigger brother of the M3. The difference is that Bowflex has increased the number of workouts from 2 up to 8 and doubled the number of resistance levels from 8 to 16. Gives you more challenging workouts and variety to play with basically. And of course this is a space saving elliptical with handles!
Get Fit in 15 Minutes with The Bowflex Max Trainer
The M5 has an impressive array of features and is known for this cool function. It's workouts are programmed in 14 minute sections, thus you can get in a Hiit style workout in 14 minutes. For time-starved individuals, and lets face it, who isn't today this is ideal. If you don't particularly enjoy workouts neither you may have found your easiest task master.
Or have you? The workouts are quite tough on the Bowflex, and if this is your first foray into elliptical workouts it may take you a few runs on it to work up enough stamina to last the distance. But it will be worth it when you get there!
What's To Like
Stave off boredom switching between the 6 workout programs and 16 resistance levels
Uses preprogrammed Hiit style workouts (go fast 25% of time then reduce to normal pace) -proven to be healthier and beneficial in cutting weight and increasing fitness than steady state long boring workouts.
Folds away after uses and measures 46 in (L) x 25 in (W) x 63 in (H) or
Bluetooth enabled and syncs with MyFitnessPal®, Max Trainer App, Google Fit and Apple Health.
You can also Stream workout videos from certified Bowflex fitness trainers
Has Media shelf so you can read magazines or browse your tablet.
Improvements Needed
Product weighs a hefty 160 pounds and will generally ship in 2 boxes. If you live upstairs in apartment hopefully you'll get kind delivery drivers or have a lift in the lobby. Real short power lead which restricts you to a power outlet- unless you run it through an extension cable.
To begin your workout, you almost have to kick start the foot pedals as it isn't power assisted. Previous off-road motor biking would come in handy here. Once you put it into the famous 14 minute workout the noise levels go about quite a notch.
The M5 is soon approaching the end of its production shelf life as the M6, M7 and M8 (almost double the price) which are considerable more expensive have been launched. On the positive side parts will be around for years yet, as let' face it, companies make a fortune on spare parts, even once machines cease production.
Fast Workouts & Compact Size Make This Our Best Mid-Priced Elliptical Trainer
At only 46″ long, the M5 takes up as much floor space as the average coffee table
Has a fan to keep you cool
If you are short on time launch the 14 minute workout by pressing the MAX button.
If you experienced knee or back pain on treadmills this machine is very forgiving on the joints.
Sync with all the big smartphone fitness apps
Best Buy Luxury Space Saving Elliptical- Proform Smart Strider 935
Now things get a little more serious at the luxury end of the market. You can pay up to $8000 for a health club style elliptical trainer. But we'll stick to something luxurious in a more realistic zone, namely the Proform Smart Strider 935. Just look at this beauty fold.
Here it is being unboxed:

It's a heavyweight in more ways than one, if you like exercising in your own home because you are conscious about carrying some extra weight, this elliptical can go from being small and nimble one minute, to upright and being able to handle 325 pounds the next.
The reason Proform have chosen Smart in the title for their space saver elliptical machine is because it incorporates iFit and Google maps into the workouts 7inch colour touchscreen. Something most luxury ellipticals have as standard.
The idea is to take you out of the boring confines of your stationary elliptical and teleport you Start Trek style to somewhere more exotic, anywhere really you want to go to in the globe. You get a unique visual representation of your new locale on the display screen.
You must use your imagination here, as this feature works probably a bit better on a treadmill in an intellectual sense. You get to pretend you are running up a hill in San Francisco or around the upmarket streets of Cannes. The incline feature will kick in and match the terrains gradient when needed.
Least on a treadmill you get the sense you could actually run on these places as an elliptical, are you supposed to be gliding around them? That aside this machine has a touch of class about it. It is extremely stable, in no part due to its 190 pound weight.
Don't let that put you off though, because after the initial set up, it folds like a dream and has transport wheels on its base, so you can push it around with practically no effort at all.
I like the ramp and intensity controls on the smooth grip handles. Just nice. They also contain bpm monitors and make you feel you are on a gym quality machine. There is a wireless chest strap included to deliver more accurate heartbeat monitoring.
Finish Your Workout & Quickly Hide Away
In a hurry to get on with your life after your workout? Open the locking release and fold the front section with minimal effort. Grab your shake and hit the shower. The perks of small home ellipticals. Also convenient if your better half spontaneously calls by and you don't want them to think you were born this toned.
What This Machine Is Missing
An 18-pound flywheel delivers this machine out of the budget and mid-price zone, but in the over $1000 range, this machine could have had a heavier flywheel, just to deliver even more smoothness and to increase the longevity of the machine.
The flywheel is involved in every rep you do, so the heavier the better. The fan on this machine is a little lightweight, so i wouldn't have the heating on too high or want to work out if it's very humid inside without opening all the windows.
The 18″ stride length is on the short side for taller individuals, but this is how Proform has designed its space saving capacity (folding hinge) to reduce its footprint so it won't take up too much dimensional space.
Build Quality & Impressive Features Make This Our Best Buy High Priced Small Elliptical
This is our best buy top-end small elliptical trainer for your home for several reasons. For your money you get a tough commercial grade steel elliptical. You'll also enjoy plenty of variety in your workouts working through all 30 programs.
Ramp up the resistance without the noise- it is applied with magnetic tension which also offers a smoother drag. No awkward jerks to cripple your knees or hips. Just those you have to sidestep on the sidewalk.
Burn out even quicker with the 10 degree power incline. Apply that with resistance to shock your body into extreme fitness.
Can store it vertically to save even more space.
Want to see how you done in your last workout? Log into iFit via the touchscreen and replicate or improve on your last session.